PSHE Conference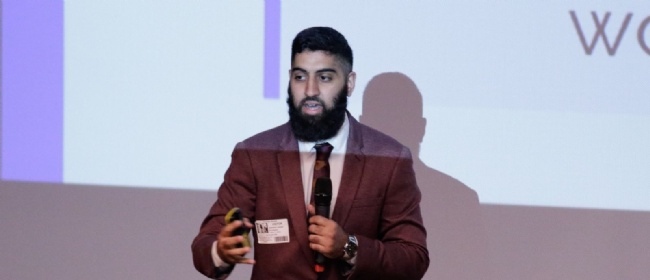 We held the first PSHE Conference at Thornden Hall on Thursday 30th June.
On Thursday 30th June we held our first PSHE Conference at Thornden Hall. Around 90 PSHE and Personal Development Leads from all phases of schools came together to hear from national experts and share effective practice.
The Conference kicked off with Roary Pownall. Roary is OFSTED's subject specialist for PSHE, Relationship and Sex Education and Citizenship. As well as celebrating the work of PSHE teachers Roary gave really valuable insights into what an effective PSHE offer looks like and how it might be inspected.
Jenny Fox, senior specialist for the PSHE Association, delivered the next key note speech which was packed with expert information, guidance and ideas for all participants. This was followed by Edel Cronin, Vice Principal at Fairfields school in Bristol. Edel shared the extensive work that her school have been doing around diversity, particularly for LGBTQ+ students – really inspirational.
After lunch, participants had a workshop in phases – primary and secondary. Sarah Huggins led the primary session and Kelly Allchin led the secondary session. Feedback on this part of the day has been very strong with reams of notes being taken to inform next steps.
Finally, our closing speaker, Mushy Asghar shared his story. Mushy was on Educating Yorkshire back in 2013 when he was in Year 11. Suffering from a severe stammer, Mushy was extremely anxious about the speaking assessment part of his GCSE English course. His teacher, Matthew Burton, never gave up on him and supported Mushy to deliver that speech – he also gave a speech to his peers at their leavers assembly! There was not a dry eye in the house as participants relived that moment and heard from Mushy about the difference that teachers can make – not just in the classroom but in changing lives forever.
Overall it was a really successful event with huge amounts of positive feedback. We are going to create a PSHE network from here and hope to hold more events in the future.