TSHC Conference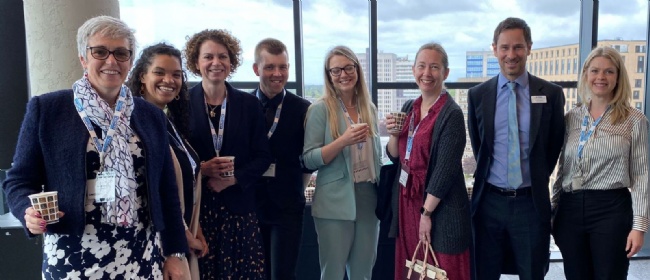 What a fantastic day it has been at the first TSHC conference!
The HISP TSH team were in Birmingham this week for the first Teaching School Hub Council conference. A huge variety of speakers presented throughout the day including the HISP TSH who delivered their presentation on 'Promoting successful partnerships - growth, capacity and quality'. Amanda Parry OBE spoke about identification of partnership needs, David Higginbottom on top tips for maintaining successful partnerships with Helen Shaw speaking about strategies to broker successful partnerships. The session ended with Emma Langley speaking about how best to use a CRM package to track and monitor partnerships.
The day also gave us plenty of opportunity to network with other Teaching School Hub providers and finished off the day by recognising all 87 of the TSHs achievements.
We are very much looking forward to next year.