Higher Level Teaching Assistant (HLTA) Status Programme
HISP Teaching School Hub are working in partnership with Best Practice Network to deliver a face-to-face cohort of the HLTA status programme, beginning in the autumn term 22. This nationally recognised professional status benefits staff and schools, enhancing knowledge, expertise and skills in supporting learning and reducing teacher workload.
Programme Details:
The programme is delivered in 2-stages:
A two-day face-to-face preparation course: this explains the HLTA standards and the HLTA assessment process and fully explains how to put together the required portfolio of evidence
Assessment: the status is gained through an assessment of written tasks, a portfolio of evidence and interviews. Participants are not observed in class and assessment will be carried out remotely.
Click here to view further details regarding programme delivery. The attached flyer also contains further details.
Eligibility:
All applicants must have:
Some experience of leading whole class learning with no teacher present

Level 2 in Maths and English
Cost:
The cost of the HLTA preparation programme, where participants are prepared for assessment, is £290 + VAT. This cost of preparation does not include the actual assessment element, which is £450 per person, no VAT applies to this assessment fee.
HLTA Special offer: Everyone on the course will receive free access to the TA Toolkit and the SEND toolkit, two online self-directed CPD packages ideal for TAs to support their professional development (value £200). The toolkit forms part of the excellent School Suite.  
Programme Dates:
Day 1: Friday 21 October 22 – 9.30am-3.15pm
Day 2: Thursday 1 December 22 – 9.30am-3.15pm
Both training days will take place at the HISP Learning Partnership Hub, Tanners Brook Primary School, Elmes Drive, Millbrook, Southampton, SO15 4PF
Applications are now open
Deadline: Friday 15 July 22
Applicants are asked to state whether they have been recommended to the programme and should select: HISP Teaching School Hub (HISP TSH) from the drop-down list as well as input the partner allocation code: HISP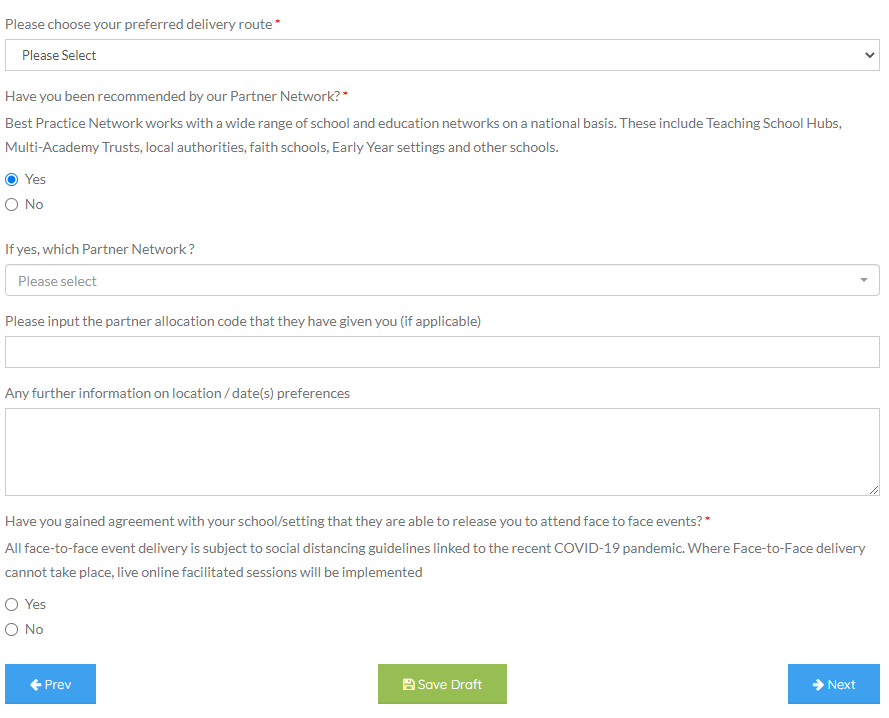 If you would like to know more about any of these opportunities or have any questions you can reach out to the friendly advisors at Best Practice Network, who are always on-hand to answer any questions and support your application. You can contact them through the livechat function on their website, on 0117 920 9200 or at hlta@bestpracticenet.co.uk